Carbon green is a popular conception in the internation.Now various regions carried out a serious of methods in the name of "environmental protection".But some methods are effective or not,this needs us to discuss.
For the method of charged shopping bag,it is considered to be the action of prompting the environmental protection.As you know,once the plastic is charged,there will be little citizen to use it,so it will low the nondegradable plastic bag to pollute the environment.For this method,it is carried out not only in mainland but also in HongKong.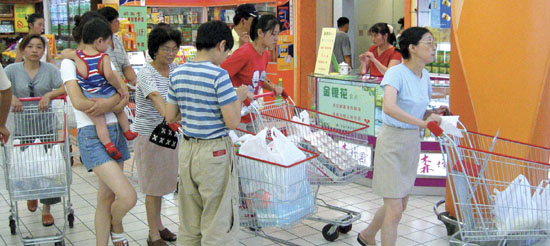 Two year ago,the HongKong government has carried out this method.But two years have past,the plastic output in Hongkong has not decreased,on the contrary,its usage has increased a lot.The main reason is the increasing demand of the eco bag with plastic material instead of the plastic bag,owing to no free plastic bag,the consumer had to purchase the garbage bag,so it leads to increase the sales of the garbage bag largely.
From this situation,the method is intend to prompt the environmental protection,but receiving the inverse effect which make people both funny and annoying.
Ever some officials stated to add the eco plastic bag into the incidence of taxation so as to control the increasing of plastic material.For the reference of the charging garbage bag experience in Taiwan,frankly speaking,there is also profit for the charging.The failure of Hongkong mainly lies in just charging for charging,hope to control the pollution using the economy means.But in fact,charging just can be a supplementary means,the main way is to eduate the people to improve the concept of the environmental protection.
How to solve it?Hope the government can consult with the citizen,combining their opinion with the present situation,adjusting the policy timely.At last, bring the profit to whole the society.