It is a funny phenomenon happened in the supermarket.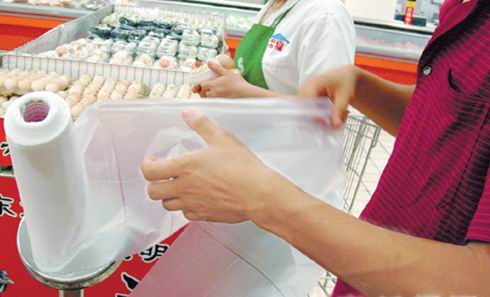 As you know,in the market,for the area of fresh product,it is provided the free food bag for the people.But someone tore the bag specially not buy anything.It is estimated that it will be used up 5000pcs food bags in half hour.
In the area of fresh product,some consumers tear off many food bags in one time,then put the balance food bag into the shopping car; some consumers tear the food bag back and forth;Even for someone,they push the blank shopping car and back and forth four times or five times,tear off the food bags quickly and then squeeze in their bag.For these people,the most proporation is the old.
For the use of these bag,it is understood that they use them to pack other goods or use for the garbage bag.As you know,most shopping bag is charged in the market.They just use it in free.
Who knows this action is right or wrong?